Introduction
The Good Neighbor Authority (GNA) is an important partnership tool available to the USDA Forest Service and the Bureau of Land Management (BLM) with the intent to increase the pace and scale of forest, rangeland, and watershed restoration across jurisdictional boundaries.
Permanently enacted in the 2014 Farm Bill and amended in the 2018 Omnibus Appropriations and the 2018 Farm Bill, GNA enables States, Counties, and Indian Tribes to act as an agent of the federal agencies to complete authorized restoration services on federal and non-federal lands.
This webpage provides a repository of informational and educational resources about GNA for western state forestry agencies, federal agencies, and partners. 
---
GNA Spotlight - November 2023, Idaho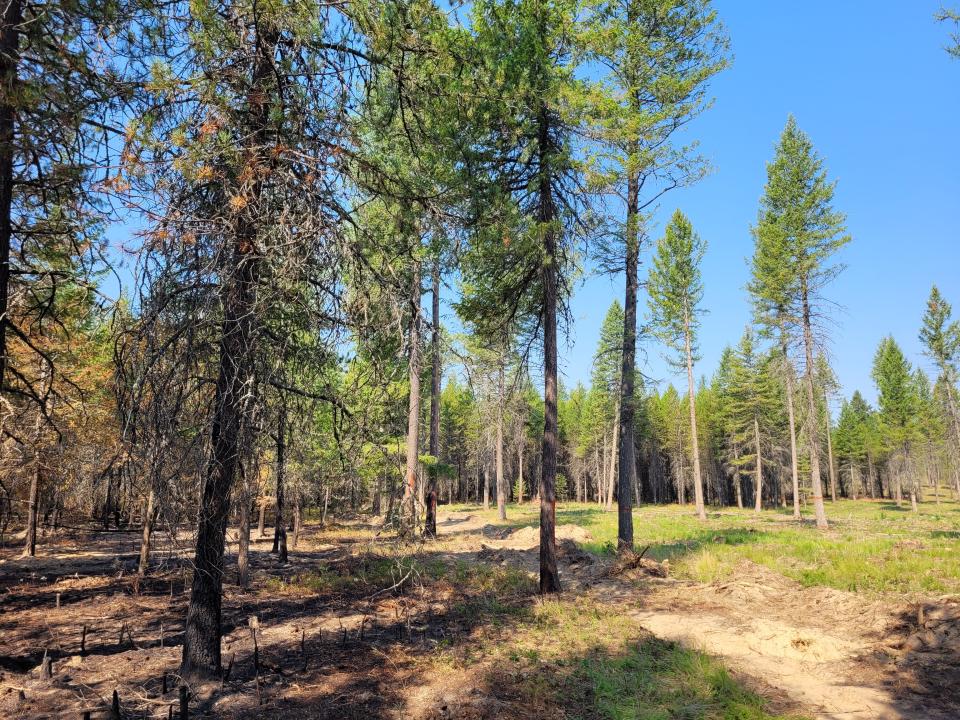 Authored by Jon Songster, Bureau Chief - GNA, Idaho Department of Lands 
The Scattered Lands Project was developed through a collaborative process of planning, prioritizing,
and implementing hazardous fuel reduction work under the Healthy Forest Restoration Act and Good Neighbor Authority (GNA). 
The project area is located in Bonner County, Idaho on the Sandpoint Ranger District of the Idaho Panhandle National Forests. On August 19th, during red flag conditions, a human-caused wildfire started in an area recently treated through a GNA thinning contract and timber sale. Due to the removal of the ladder fuels, the fire stayed on the ground and was able to be contained at just 3 acres. Idaho Department of Lands fire crews used the adjacent Albeni GNA timber sale unit to construct a dozer line to contain the fire before spreading to adjacent residential properties and industrial timberlands private timberlands.
For more information, contact Jon Songster.
---
GNA Information and Resources
CWSF/WFLC Resources
GNA Learning Series - Collection of recordings from the virtual GNA Learning Series, hosted by the Western Forestry Leadership Coalition (WFLC) in Fall 2020. 
GNA Spotlight - View past project spotlights from western states and regions:  
Authorizing Language and Relevant Legislation
USDA Forest Service/BLM Implementation Tools and Resources
State Agency Resources
Additional Resources
---
Contact Information and Submitting a Resource
To learn more about CWSF/WFLC GNA involvement, please contact Kelsey Delaney.
If you wish to submit a suggested resource for inclusion on this page, please complete our Google Form.