GNA Spotlight - October 2021
Wednesday, October 27, 2021
Good Neighbor Authority Spotlight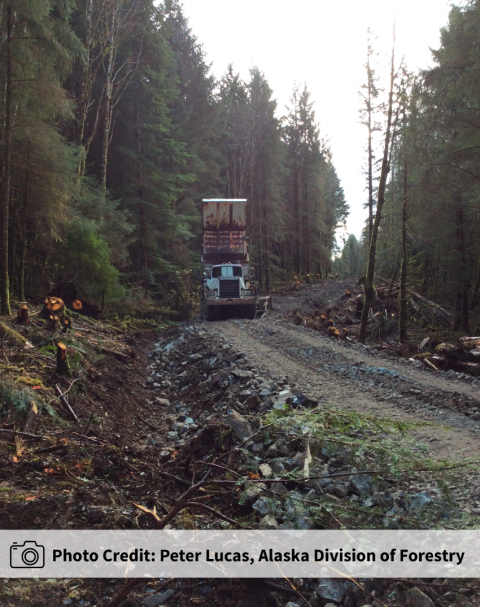 The Vallenar Young-Growth Good Neighbor agreement is the second agreement in Southeast Alaska designed to assist the timber industry in transitioning from old-growth harvesting to young-growth harvests.

The earliest harvested units in Southeast Alaska, harvested in the 1950s, are just now reaching maturity for young-growth harvest. This agreement between the Tongass National Forest and the Alaska Division of Forestry helps the timber industry develop new skills and strategies to adapt to young-growth harvest, reconditions a National Forest System Road, and restores hydrologic function to the Vallenar Creek watershed. Located on Gravina Island near Ketchikan, the 16-million-board-foot sale combines young growth timber from the National Forest with a mix of young-growth and old-growth timber from State lands, totaling 481 acres over multiple units.

For more information about this project, contact Jim Eleazer, Chief of Resources, Alaska Division of Forestry.