GNA Spotlight - January 2022
Wednesday, January 26, 2022
Good Neighbor Authority Spotlight
Authored by Matt Etzenhouser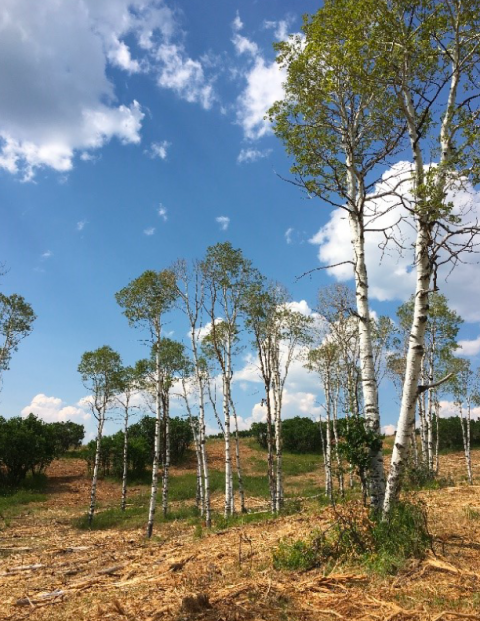 Multiple partners implemented a very effective, cross boundary fuels reduction project in the Wildland Urban Interface (WUI) along the eastern side of Steamboat Springs, CO through a Good Neighbor Agreement (GNA) called the Steamboat Front Fuels Project.
The Steamboat Front agreement directly treated 637 acres of National Forest System land, and 130 acres of adjacent private land. This work and funding was completed through a collaborative process with the local Colorado Parks and Wildlife (CPW), USDA Forest Service (Forest Service), and the City of Steamboat Springs to treat priority areas within the Steamboat Springs WUI on private, adjacent to Forest Service units, in the spirit of the GNA process. The core GNA interagency agreement between the Medicine Bow-Routt National Forest and the Colorado State Forest Service was expanded to incorporate additional funding from all the partners including CPW Habitat Partnership Program funding
The project established fuelbreaks in the forest and brush lands along the eastern side of the Steamboat Springs WUI, where Forest Service lands meet and intermingle with private lands. Leveraging the existing relationship between state agencies and the contractor, in addition to utilizing state contracting methods, kept treatment costs low and resulted in many more acres treated on the ground than would have been possible with a traditional single agency approach.
For more information about this project, contact Matt Etzenhouser, USDA Forest Service Rocky Mountain Region.
Photo Credit: John Twitchell