Pacific Island Foresters and Partners Gather in Guam
Wednesday, December 14, 2022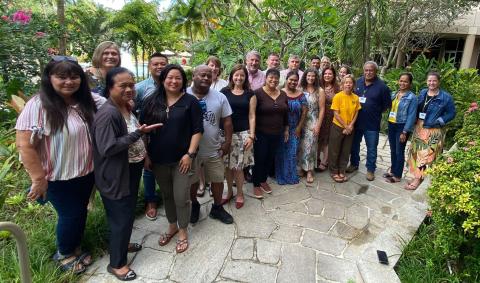 The Pacific Islands Forestry Committee gathered in-person for its annual Executive Committee meeting for the first time in three years. The meeting occurred in Tumon, Guam, October 26-29, 2022.
The Pacific Islands Forestry Committee (PIFC) is comprised of forestry leaders from the U.S.-Affiliated Pacific Islands, including the Territory of American Samoa, Commonwealth of Northern Mariana Islands, Federated States of Micronesia, Territory of Guam, State of Hawaiʻi, Republic of Marshall Islands, and Republic of Palau. The USDA Forest Service's Institute of Pacific Islands Forestry and Pacific Southwest Region are also members of the PIFC. 
The mission of the PIFC is to aid the Western Forestry Leadership Coalition (WFLC) and the Council of Western State Foresters (CWSF) in developing an informed and unified approach to meet the needs of tropical forest management in the U.S.-Affiliated Pacific Islands. The PIFC advocates for natural resource issues and forestry managers' needs as they relate to the management of their tropical forests. Additionally, the PIFC provides a forum for technology transfer, training, and cultural information exchange related to the unique forest management challenges of the region.
The annual PIFC Executive Committee meeting provides an opportunity for PIFC members to come together to discuss key challenges and opportunities, share successes, and plan for upcoming engagements. This year's in-person gathering was especially important as it was the first time that some of the PIFC members had the opportunity to meet one another in person; an experience they reported was meaningful and critical to island-to-island collaboration.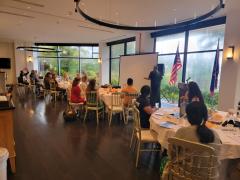 Attendees at this year's meeting included Island Foresters from Palau, Guam, Commonwealth of the Northern Mariana Islands, Marshall Islands, Hawaiʻi, and the Federated States of Micronesia. Also in attendance were partners from the USDA Forest Service and WFLC staff. Jason Hartman, Kansas State Forester and CWSF Chair, along with Frank Beum, USDA Forest Service Region 2 Regional Forester and WFLC Co-Chair also attended on behalf of the CWSF Executive Committee and WFLC Executive Board.
The meeting began with a welcoming ceremony performed by the chant group "I Fanlalai'an Oral History Project." Following this opening, the agenda kicked off with each island member providing a brief update on key issues and opportunities. Each island update included a report out on challenges related to forest health, wildfire, climate change, and operations.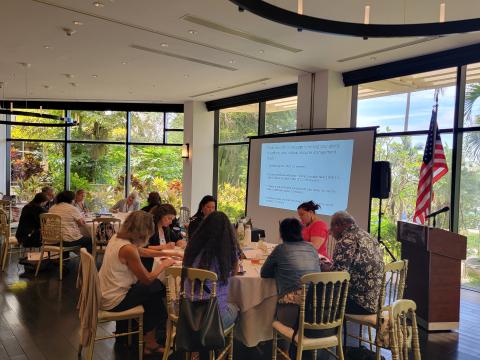 Throughout the week, other key topics of discussion included invasive species, communications opportunities, training needs and technical capacity, partnerships, and financial resources, including those related to the Bipartisan Infrastructure Law and Inflation Reduction Act. 
During the business meeting portion of the agenda, members elected a new slate of officers to serve on the PIFC Executive Committee. The newly elected leadership team includes Chair Christine Fejeran (Guam), Vice Chair River Thomas (Palau), Secretary Lajkit Rufus (Marshall Islands), and Past Chair Marlyter Silbanz (Federated States of Micronesia). PIFC members also reviewed the PIFC Strategic Plan to check in on the progress of past work and plan for upcoming tactics. 
To close out the agenda, PIFC members volunteered to share short lightning-round updates from their islands featuring a story, video, or success. Hawai'i shared a video from the National Association of State Foresters titled "Kumu Niu" featuring the "niu" or the coconut tree. Guam highlighted a video from the Hawaiʻi Wildfire Management Organization titled "Rapid Flames of Guam," which shared the history of wildfire on Guam and the continuing threat it poses to people, native ecosystems, coral reefs, and agriculture.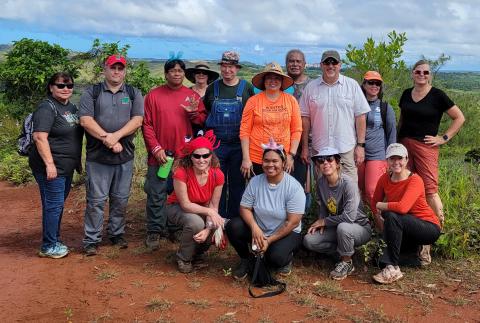 At the conclusion of the week, the group participated in Guam Forestry's Trick or TREEs event at COTAL Conservation area on Cross Island Rd in Yona, Guam. This annual event helps to reforest Guam's conservation sites.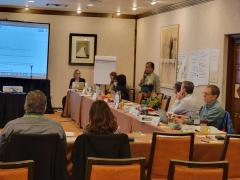 In the weeks following the meeting, five PIFC representatives attended the 2022 CWSF/WFLC Fall Meeting in Santa Fe, New Mexico, November 15-17. This meeting provided an opportunity for PIFC members to engage in discussions with the full WFLC and CWSF memberships and present the 2022 PIFC Report and 2023 Work Plan. PIFC members in attendance included Lajkit Rufus, Marlyter Silbanz, River Thomas, David Smith, and Chelsa Muna-Brecht. 
Looking forward to 2023, PIFC members will be planning a workshop focused on technical training and capacity building. This workshop will take place in December 2023 in Hilo, Hawaiʻi. Planning for the workshop is in the early stages, and additional information will be provided once available. 
To learn more about the PIFC, visit https://www.thewflc.org/about/committees/pacific-islands-forestry-committee.